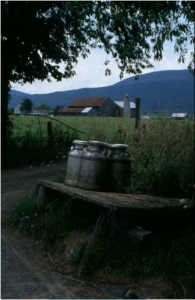 Juniata and Mifflin Counties hired Shepstone Management Company to assemble a Regional Tourism Plan. Allee King Rosen & Fleming assisted. This Plan sets out a tourism vision for the Juniata River Valley region – "Tourism development and promotion will be focused on heritage and natural resources based tourism, preserving the quality of life for residents and continuously improving the quality of experience for visitors." It also documents the contributions of this $60,000,000/year industry and identifies growth opportunities. It targets urban markets of 46,000,000 persons within 4 hours and sets out an advertising plan to reach those markets. Recommendations for organizing the new Juniata River Valley Visitors Bureau are also part of the Tourism Plan. Still other recommendations include:
Completion of an interactive web-based recreation map linked to a reservation system.
A marketing campaign – "The Juniata River Valley …Discover Our Good Nature" – to sell the region's natural assets and relaxing atmosphere.
A website development assistance program for members.
A Travel Packaging Program linked to ExperiencePA.com.
Creation of a Travel Media Information Program.